5 Things You Need To Know About Acrylic Nails in 2018
Why wear Acrylic Nails?
Last updated 1st of Febuary 2018
Acrylic Nails started becoming wildly popular in the 1970's, spreading to nails salons world-wide and starting a new industry in fashion and beauty. Acrylic Nails are used to cover the whole nail or used for at the end of the nail for the "tip effect" for added beauty. The first acrylic nails were plastic nails that were pressed on the natural nail and provided none of the benefits that acrylic nails do today. These days Acrylic Nails are strong which helps to protect the wearers nails from the environment like:                
Too much moisture

Drying out from heat

Physical Damage

Infection
Are all environmental factors that can damage the natural nail and which acrylic nails can protect you from. They are also useful for those who suffer from weak nails or nails that peel easily.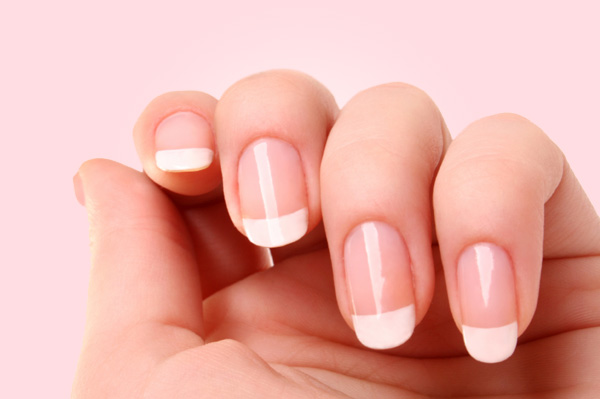 Acrylic Nails also add a sense of realism as they look very realistic to other people. Only upon closer investigation is it obvious that they are not natural.  In case they do break acrylic nails are easy to fix with silk wrap nails. Acrylic Nails do all this while coming in a huge variety of different shapes, sizes and colors. The only limit is your imagination and creativity.
How to apply Acrylic Nails
Applying acrylic nails on your own is inadvisable and should be best left to professionals. This is a general guide only and will not work for all acrylic nails. If using a acrylic nail kit make sure to read and use the manual of the acrylic nail kit primarily before referring to this guide. This guide is to be only used for general interest in the process.
Warning: A strong odor is produced in this process. Make sure you are in a well-ventilated area otherwise the odor can be harmful.
Things you will need:
If you want to go the easy route you can buy an acrylic nail kit (displayed on the left box above). The acrylic nail kit above is the best one available on Amazon. Let us know in the comments below whether you have used acrylic nail kits before and what your experience was with them.
What Acrylic Nail Type Is Safe?
When purchasing acrylic nail it is important note what type of acrylic nail it is. Most cheap acrylic nails are made out of methyl methacrylate (MMA) which is know to cause serious conditions. The reason manufacturers use this substance is because it makes acrylic nails cheaper to manufacture. The type of acrylic nails that are recommended to purchase and use are made out of ethyl methacrylate (EMA). This makes acrylic nails more expensive to manufacture but don't come with the horrid side effects. So in future make sure to find out whether the acrylic nails you are purchasing are made out of EMA.  If you wish to get the products individually here is what you need below.
Nail Cutters (displayed in the middle box above)

Acrylic Nails (displayed in the right box above)

Cuticle Pusher

Nail File

Primer

Acrylic Glue

Dehydrant
Steps:
1. The first step involves preparing your nails before applying acrylic nails. First wash your hands with hand sanitizer. Cut and trim your nails and make sure to do the whole process over an old cloth to avoid a mess. 
2. Push back your cuticles. Soaking them in water before hand can make it easier.
3. Use a soft file and gently remove the natural shine from your nails in the direction of the nails growth. Make sure not to focus on one spot. After this get rid of any dust on your nails.
4. Apply primer to the nail bed and allow it to dry before moving on the next step.
5. Shape the acrylic nails or acrylic nail tips to fit your nail.
6. Use the glue that is provided with your acrylic nail kit to stick the acrylic nails to your natural nails.
7. Cut, file and shape your acrylic nails how ever you please. There are special nail cutters available to cut your acrylic nails to your desired length quickly and evenly.
8. Go wash your hands and then apply a dehydrant so that the acrylic nails sticks to your natural better.
9. Add primer before applying a little ball of the acrylic to your nails with a brush, spread it evenly between the the acrylic tip and your nail. Don't worry about it becoming thick as you will file it down to shape later.
10. Use a coarse grit at the start to file down the acrylic and then use a fine grit later to smooth it down and give it a polished look.
How to Maintain your Acrylic Nails
Your new acrylic nails will grow out with your natural nails so it is advised that you go to your local nail salon every two to three week  where your nail technician will file your nail down to shape and fill in the area between your acrylic nail and your nail bed, where it has grown out.
How to Remove Acrylic Nails
For a guide on how to remove acrylic nails at home.  For more information regarding acrylic nails click here, here and here. I hope you found this article helpful. Let us know what you think in the comments section below. Don't forget to share and like this page. Thank you!